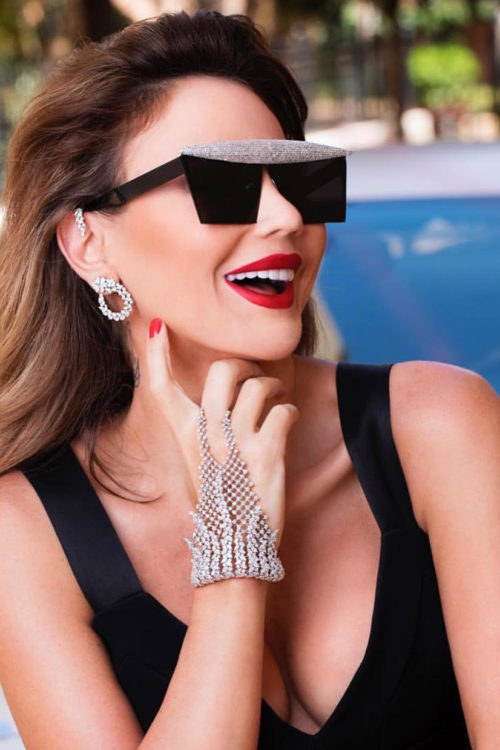 THE BRAND
---
Everything started in Albania, in 2012, when a mother with her daughter decided to open their own boutique, which soon turns into a company. We have now our own collection of Bandage Dresses and have become a BRAND internationally.
Moreover, we have designed and produced a unique sunglass collection which is completely made by handmade with glass rhinestones, Swarovski crystal and zircon stones. We found sunglasses to be our strongest aim and we have focused our brand more in the direction of sunglass as our main product.
Through our collections, we are able to freely show our artistic taste in clothing and hope to make our clients feel fashionable and comfortable. Our style is inspired by iconic stylish women who are confident enough to feel beautiful in anything they wear.
"We don't produce sunglasses. We buy sunglasses from our supplier and redesign them and decorate with Swarovski crystal stones. All sunglasses comply with international standards ISO 4007."
Our office location is in Albania/Tirana at Rr. Myslym Shyri!
Our company designer and CEO is Marjeta Ferhati!
Feel free to contact us for any query you may have and we will be happy to help you!
Best Regards, FGB!!!